Do you have a request? Contact us
Geographical Location
Sepid Gach San'at Karan Hormozgan Company is located in Bander Lengeh County, Hormozgan Province, Iran. The company is 35 kilometers from the docks of Bandar Lengeh and owns more than 200 hectares of mines with over 25 million tons of gypsum. The mines are located in the Zagros Mountains, and geologically part of the Gachsaran formation.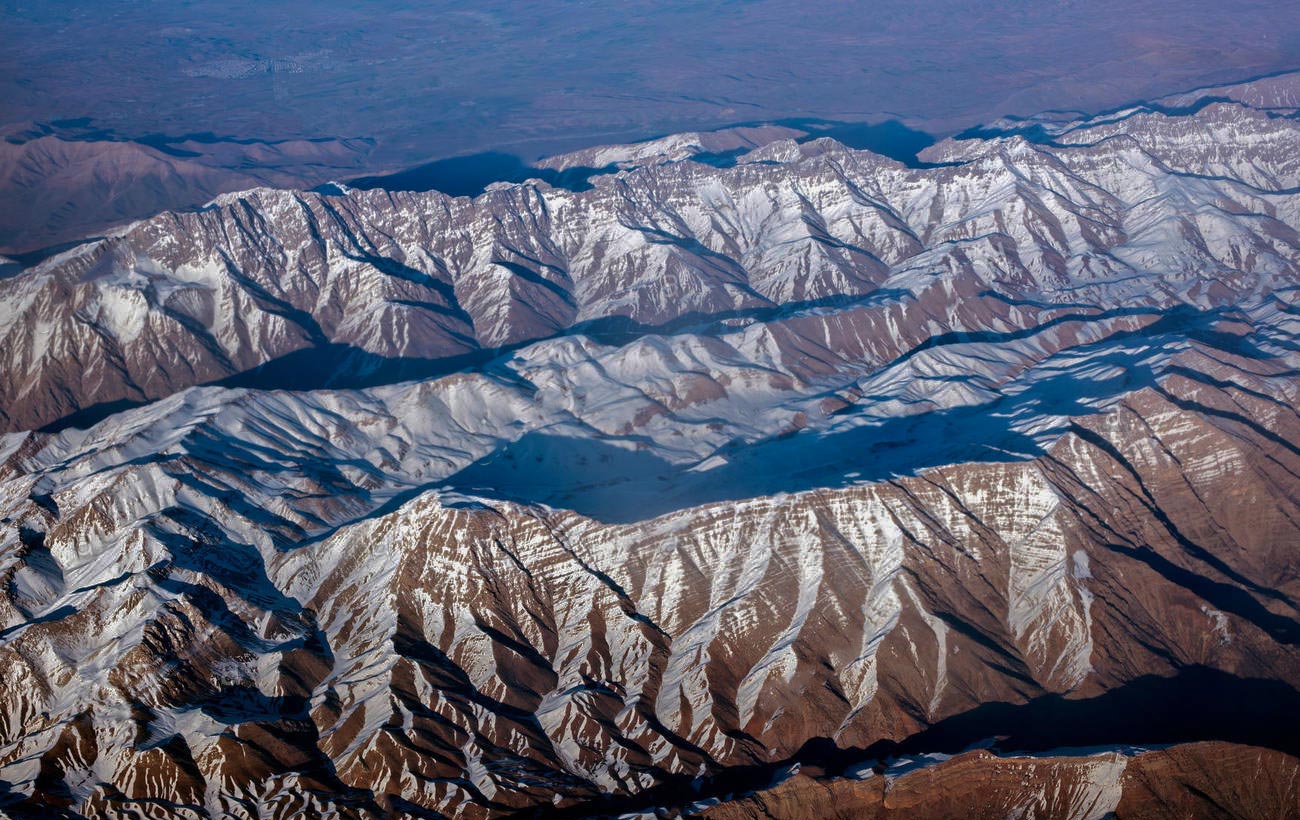 Equipment and Licenses
Currently phase one of the mine is in operation while phase two is undergoing equipping and formal procedures for enhanced production capacity. After obtaining operating permissions from the Ministry of Industry, Mine and Trade and other authorities in 2015, Sepid Gach San'at Karan Hormozgan Co. started to equip and operationalize its mine and factory complex. The complex started its operations 10 months ago and is currently producing gypsum.  Some of the performed activities include site building for the factory, connecting to a 500kW electricity grid, installing crushers, purchasing machinery and industrial scale in addition to road building.
Some of our companies' Certifications and Standards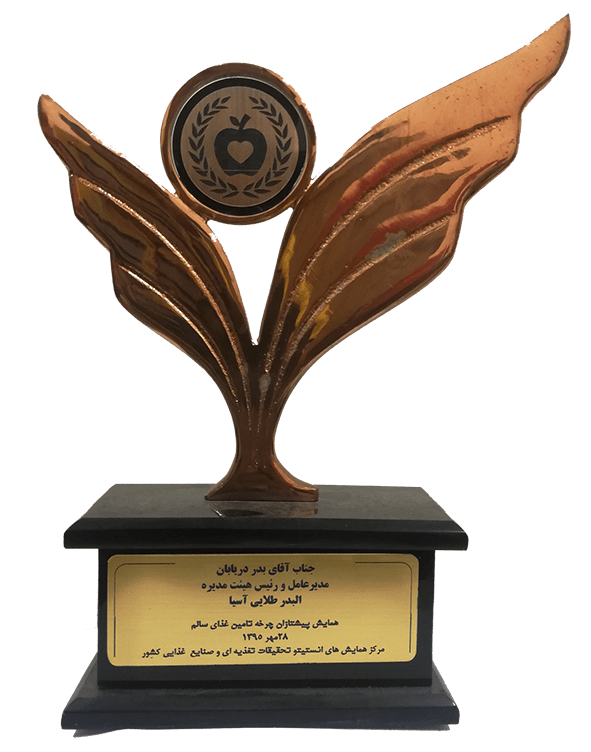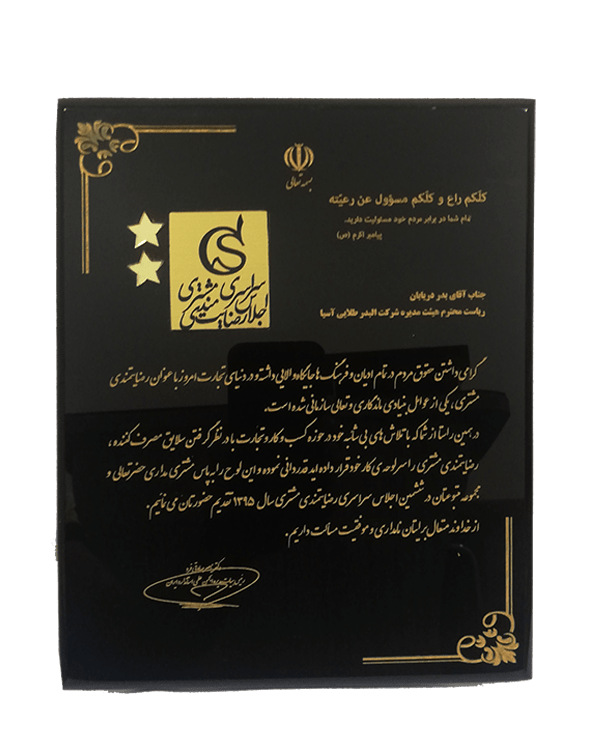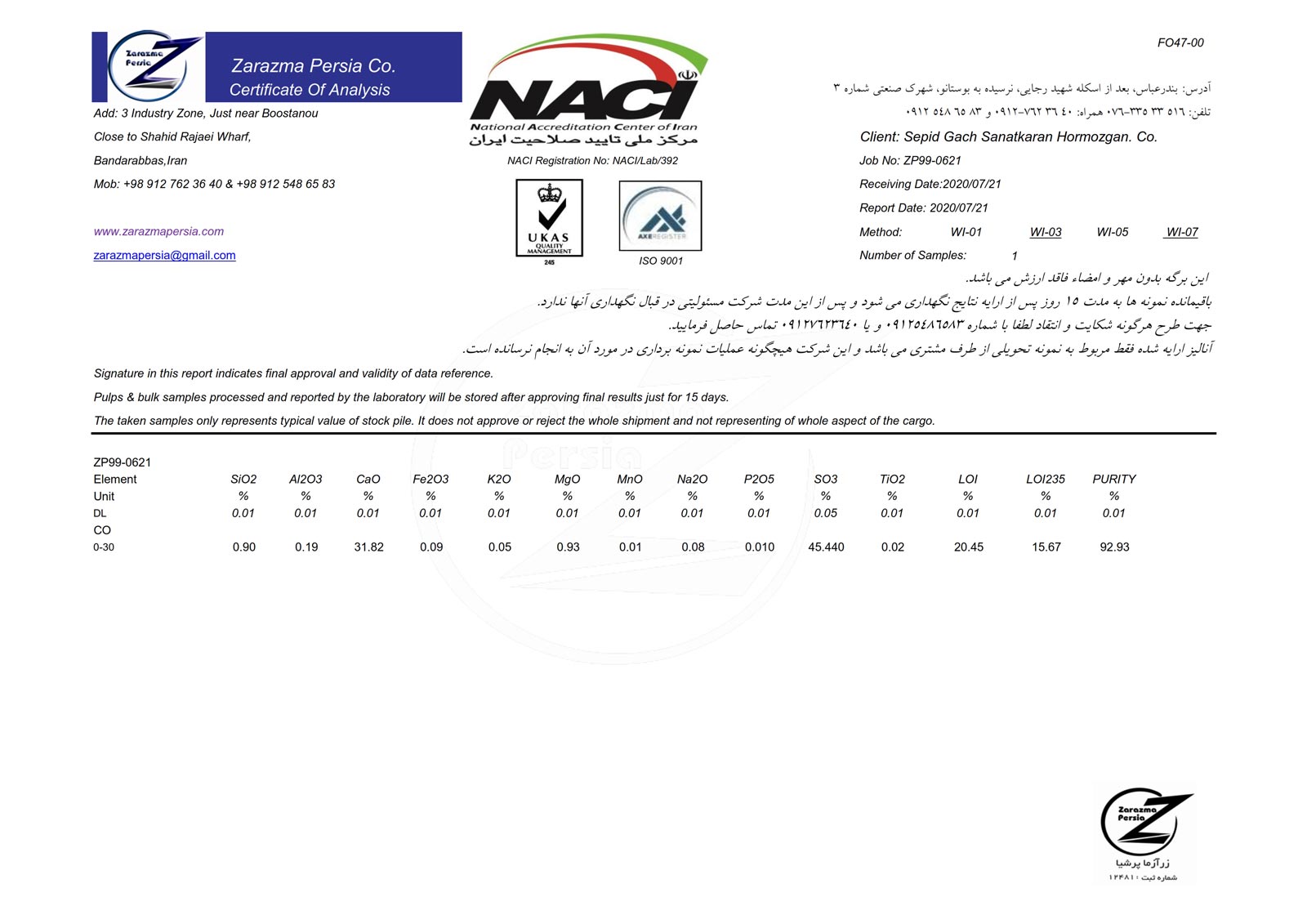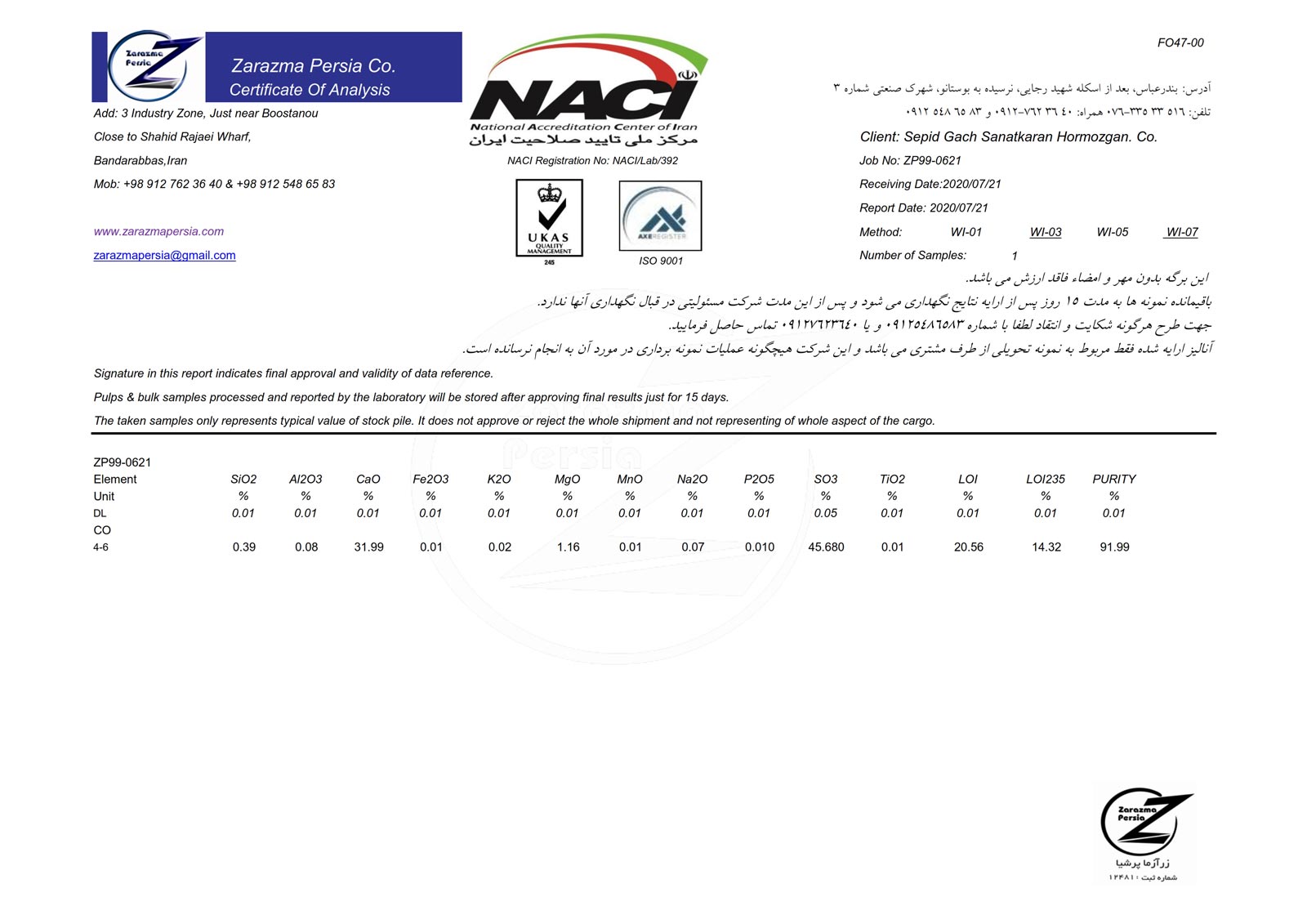 Some affiliated companies and holding